PROJECT AMAZON
Fourth and fifth week of restoration & inspection NEXT - left brake & emergency cables
During these 2 weeks I travelled to a Volvo show in Ilderton and found a gold letter "L" for the front hood, a dome light that was in better condition than what I have and a front turn signal rubber housing. I rebuilt the right brake components. I removed the left brake drum, much more easily than the right. Both emergency brake cables were frozen, so I needed to find a pair of replacements - these are on order. I solved the starter problem by installing a new ground cable to the engine.
Tuesday, July 31st: I cleaned the right brake components and installed a new wheel cylinder kit. Unfortunately, the emergency brake cable was frozen, which forced me to remove both cables and slacken the clevis. I'm awaiting a pair of replacement cables, so I removed the left drum later on this week.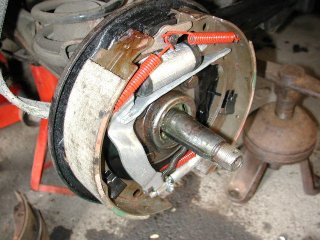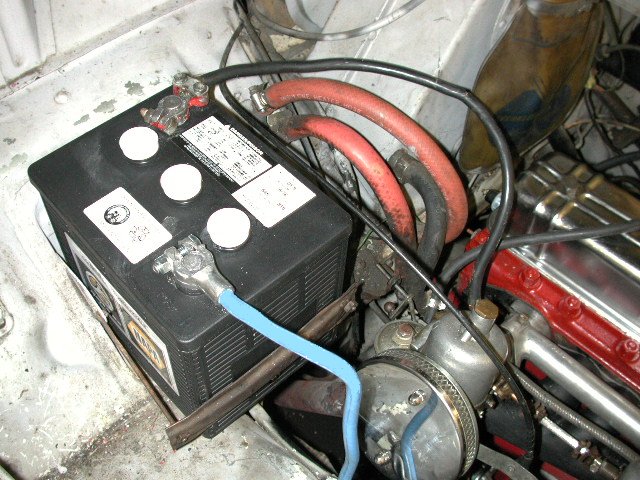 Saturday, August 4th: I purchased a pair of wheel cylinders for the front wheels, a pair of 12" Trico wiper blade refills and assorted rubber gromets from an auto parts store in Massena, New York. I placed another order for assorted replacements parts from Vintage Import Parts in Delta B.C. These parts should allow me to return the Amazon to a state where it should pass an Ontario safety inspection. I also purchased a rust repair kit for the trunk and wheel wells from a company called PORCAN. I will detail this repair procedure as I get around to it.
Sunday, August 5th: I have solved the problem with a weak starter (see above), by replacing the braded ground cable with a separate cable, connected directly to the engine block. The B16B now turns over as expected and this problem is now behind me for good.
Parts Needed:
SU H4 fast idle cam & shaft
6 Volt battery
Trunk rubber seal - on order from Vintage Import Parts
Hood rubber seals - on order from Vintage Import Parts
Gas cap rubber seal - on order from Vintage Import Parts
Front mud flaps - on order from Vintage Import Parts
Hood rubber button set - on order from Vintage Import Parts
Rubber upper suspension bushings - on order from Vintage Import Parts
Emergency brake cables - on e-bay
1960 P120 Amazon glove tray manual
6 Volt lights, components, etc....
All pre-B18 122-S parts welcome
Contact me at Cameron@cvolvo.com
More to come....... NEXT - left brake & emergency cables